products introduce
Compressor parts -air intake valve kit 2901004800 compressor spare parts
Check Valve Repair Kit including spare parts below:
Outlet Insert
Outlet poppet
Ceramic Outlet Insert
Ceramic Outlet Poppet
Inlet valve cover
Inlet valve positioning screw
Inlet Poppet
Poppet Spring
O-ring for check valve body
Service and repair kits
Compressor service and repair kits contain parts that wear over time. Having these kits in stock and readily available,
makes routine maintenance easier and helps streamline
scheduled downtime.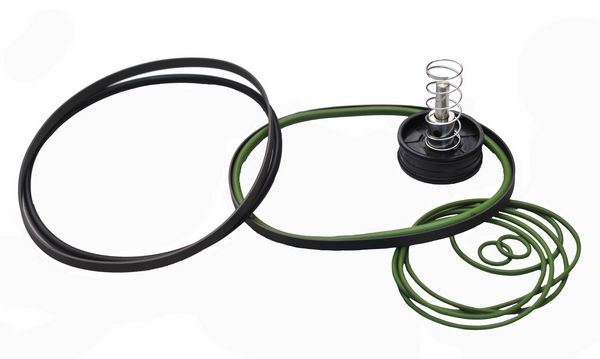 Jiubei Industry Co., Ltd was established in 2000. We are a Hi-Techcompany .
specialized in research, development, manufacture and distribution of Air compressor spare parts. Expect produceing air compressor replacement spare parts , we also supply the maintemance of air compressor , We have a very professional air compressor maintenance team, They service for most of our local factory and has a wealth of experience on air compressor .
If you have any problems of air compressor, expect the compressor spare parts , we also could supply the maintenance advise for free, Try our best to help you solve your problems.
All the compressor parts have a warranty for at least half a year.
Full quotation as your required will be reply in within 24 hours.
Service 24 hours a day, 7 days a week.
Accept specific order and special requirement.
Could provide free maintenance advise for your compressor




Main type
Screw air compressor
Oil-free Compressor


Piston air compressor
Protable air compressor
Main products:
Air intake Valve
Thermostat Valve


Solenoid Valve
Blow off Valve


Drain Valve
Minimum Pressure Valve


Temperature Sensor
Pressure Sensor


Unloading Valve Kits
Stop Oil Valve Kits


Check Valve kits
Oil-free Service Kits


Controller
Gear Wheel


Coupling
Hose & Elbow


Air Filter
Oil Filter


Oil Separator
Oil Level Indicator


Air-end
Used Air Compressor
Package each product as international packaging standard.
Your design package request also acceptable
NO
Model
Description
P/N
1
GA11-22
Unloading valve kit
2901000201
2
Min pressure valve kit
2901000600
3
Drain valve kit
2901071200
4
GA30-37-45
Drain valve kit
2901021900
5
Min pressure valve kit
2901021800
6
Check valve kit
2901021200
7
Oil stop valve kit
2901021700
8
Unloading valve kit
2901021100
9
Thermostat valve kit
1619733300
10
GA55-75-90C
Oil check valve kit
2901007200
11
Check valve kit
2901007700
12
Min pressure valve kit
2901021800
13
Unloading valve kit
2901044800
14
Thermostat valve kit
2901007400
15
Drain valve kit
2901084500
16
Drain valve kit
2901007300
17
Oil stop valve kit
2901108400
18
Unloading valve kit
2901029900
19
GA90-250
Test valve kit
2906009300
20
Oil check valve kit
2906009400
21
Min pressure valve kit
2906009600
22
Regulating valve kit
2906009100
23
Thermostat valve kit
1619756000
24
Unloading valve kit
2906056300
25
Connector kit
2906057100
26
Drain valve kit
2901074900
HONGKONG JIUBEI INDUSTRY LTD.
Cindy lu