Oil Water Pump Rotor Magnet Injector Pump Rotor Head Eccentric Rotor Pump
(Contact us for the best price )
Character:
1,There Is A Certain Gap Between Rotor And Rotor, No Friction Coefficient,So Pump Have A Long Service Life Time.
2, It Is Easy To Install And Disassemble,And It Is Convenient To Maintain, Clean .There Is Less Wearing Parts.
3, High Efficiency And Energy Saving, Stable Transportation, Low Failure Rate, No Leak Sealing And Low Noise.
4, The Viscosity Of The Transportable Medium Is ≤2000000 Cp, And The Pump Can Transfer Slurry Containing 70% Solids.
5, It Can Transport Gas, Liquid And Solid Three-Phase Mixture Materials.
6, With Vfd, The Flow Can Be Adjusted At Will, And The Pump Can Be Used As A General Metering Pump.
7, If Need,We Can Do The Pump With Heating Jacket.
8, Applicable Temperature: -50 °C -250 °C.
9, Types Of Inlet/Outlet Connection: Flange Joint,Threaded Connection; Quick Connection.
10,Seal Type: Mechanical Seal And Packing Seal.
Lobe Pump Scope Of Application:
Dairy Products: Yogurt, Cream, Ice Cream, Cheese And Whey.
Beverages: Beer, Wort, Yeast, Soft Drinks, Fruit Concentrates, Fruit Drinks.
Food: Tomato Sauce, Vegetable Paste, Seasoning, Sweeteners, Yeast Paste, Salad, Meat Emulsion, Edible Oil.
Candy: Syrup, Cream Stuffing, Fruit Puree, Fruit Filling, Pudding, Jam, Jelly, Chocolate.
Cosmetics: Creams And Lotions, Hair Gels, Hair Dyes, Essential Oils.
Drugs: Pill, Extract, Emulsion, Paste.
Chemicals: Fats, Solvents, Resins And Polymers, Dyes...

Structure:



1 . Screw Cap ; 2. Pump Cover ;3 . Seal Ring ; 4 . Cap ; 5 . Seal Ring ; 6 . Rotor ; 7 Pump Cavity ;8 . Mechanical Seal ( Stationary Ring )
9 . Mechanical Sea ( Moving Ing ) ;10 . Sea Ring ; 11 . Bearing Sleeve ;12 . Bearing Cover ;13 . Seal Gasket ;14 . Rubber O Seal
15 . Bearingseat ;16 . Seal Gasket ;17 . Bearing ;18 . Upper Shaft ;19 . Lower Shaft;20 . Helcalgear ;21 Stop Washer ;22 . Cap ;23 . Screw
24 Pumpbody ;25 Bearing ;26 . Rubber Oil Seal ;27 . Seal Gasket ;28 . Bearingcover ;29 . Pin

Pump Head Structure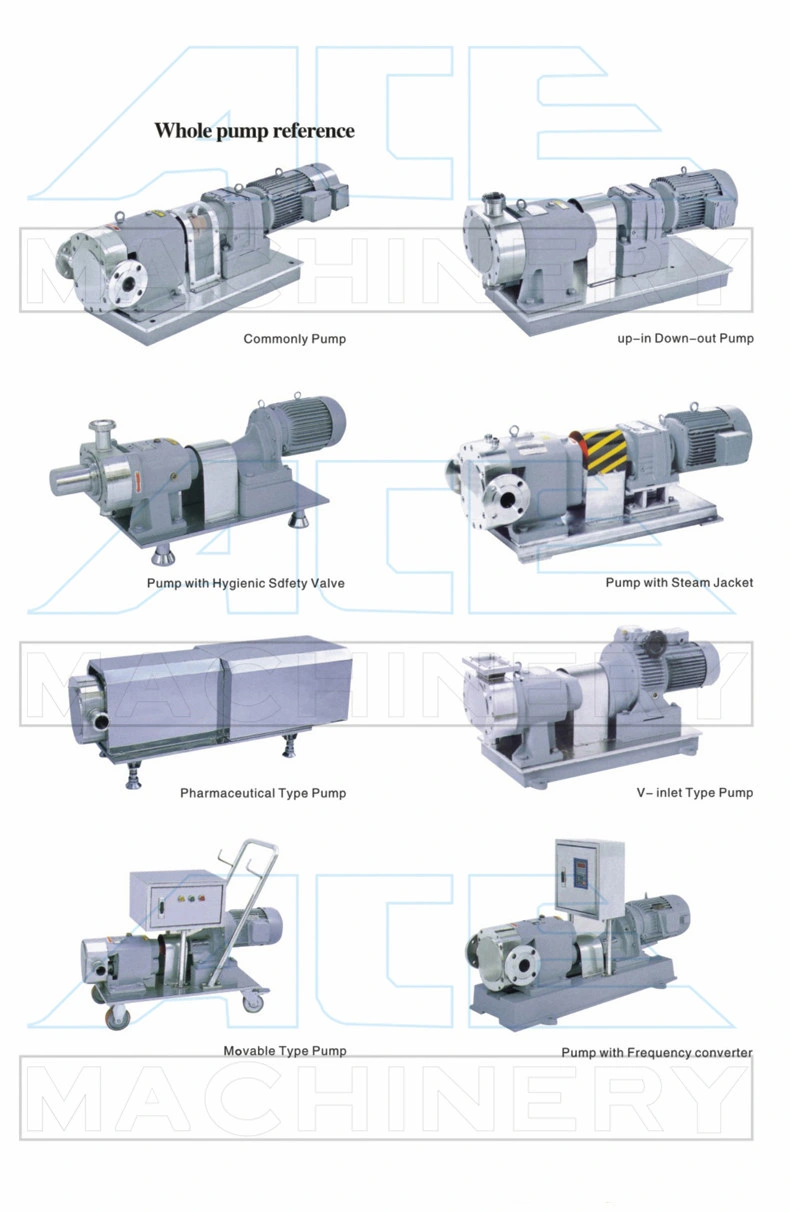 | | |
| --- | --- |
| Product Name: | Factory Price Sanitary Stainless Steel Food Grade Rotor Rotary Lobe Pump For Syrup Shampoo Chocolate High Pressure |
| Description: | Designed according to 3A standard, widely used for transfer viscous media in the food-processing, cosemtics and pharmaceutical industries. |
| Construction: | Horizontal Ace series, diffirent rotor shapes(single rotro,tri-lobe rotors and butterfly type rotors) |
| Material: | SS304/SS316 |
| Seal Material: | EPDM (Standard, approval) |
| Max. Flow: | 43000Liter/h |
| Max.pressure: | 10bar |
| Speed | 1-1000 rmp |
| Rotor Type: | 2-leaves, 3-leaves, butterfly, signal butterfly |
| Mechanical seal: | SIC/SiC/EPDM(Standard) |
| Motor power: | 0.75kw, 1.1kw, 1.5kw, 2.2kw, 3kw, …22KW |
| Sealing option: | Sanitary single mechanical seal/Double mechanical seal with cooling system |
| Voltage: | 220V, 380V(110-480v) |
| Motor: | ABB, Siemens,Our Domestic Brand,50hz/ 60hz |
| Surface treatment: | Inner polished and Sandblast outside |
| connection: | Clamp, Thread, weld, Flange |
| Availably standard: | DIN, SMS, 3A, RJT, ISO/IDF |
| Operated: | Electic |
| Application scope: | Dairy, food, beverage, pharmacy, cosmetic, etc |
| Packaging Details: | Plywood case |
| Delivery details: | Usually within1-7 days after receiving T/T down payment |
High Viscosity Material Feeding Pump
With the characteristics of volume pump, low rotation speed, high output torque, high temperature resisting, the rotor pump plays a very important role in feeding high viscosity, high temperature material fields. It has a unique operation principle matching and can be used matching a powerful driving system, so that the rotor pump can output a powerful driving moment at a low speed and ensure material feeding consistently, without stagnancy, and also can ensure that the material performance in the process of material feeding not be damaged. The medium viscosity can reach 1,000, 000CP fed by this pump

Thin Medium Feeding Pump
When rotor pump feeding special thin medium, especially feeding thin medium without pulse as required, a big performance advantage can be shown. If the viscosity of the fed medium descends and leakage increases, driving system matched with rotor pump can improve the rotation speed and ensure the invariance of the output flux

Sanitary Feeding Pump
All parts contacting with material are made of stainless steel which is conforming to sanitary standard, applicable to sanitary and erosion resisting place in fields of food, drinks, pharmacy, chemical industry, etc

Heat Preservation Sleeve Design
Rotor pump with heat preservation sleeve function can be provided in different working places. This configuration can ensure the material which is easy to be coagulated during feeding to preserve the heat, without coagulation.

Water cleaning mechanical seal
Mechanical seal configuration with water cleaning function can be provided, preventing equipment normal operation on the end surface of the mechanical seal from coagulation during feeding high viscosity material, and the service life mechanical seal in bad environment can be ensured

Almost Have No Consumable parts
It doesn't have any damage on the part during the rotor pump is operating(except mechanical seal), all parts contacting with material is made of stainless steel. A pair of rotors run synchronically during operating in a space with each other, no contact, it won't be any damage in theory, the rotor pump can work at temperature of 220°C in all environments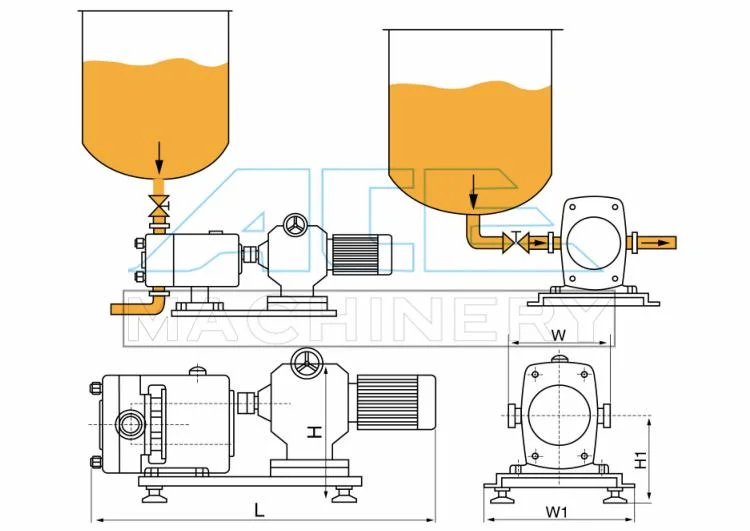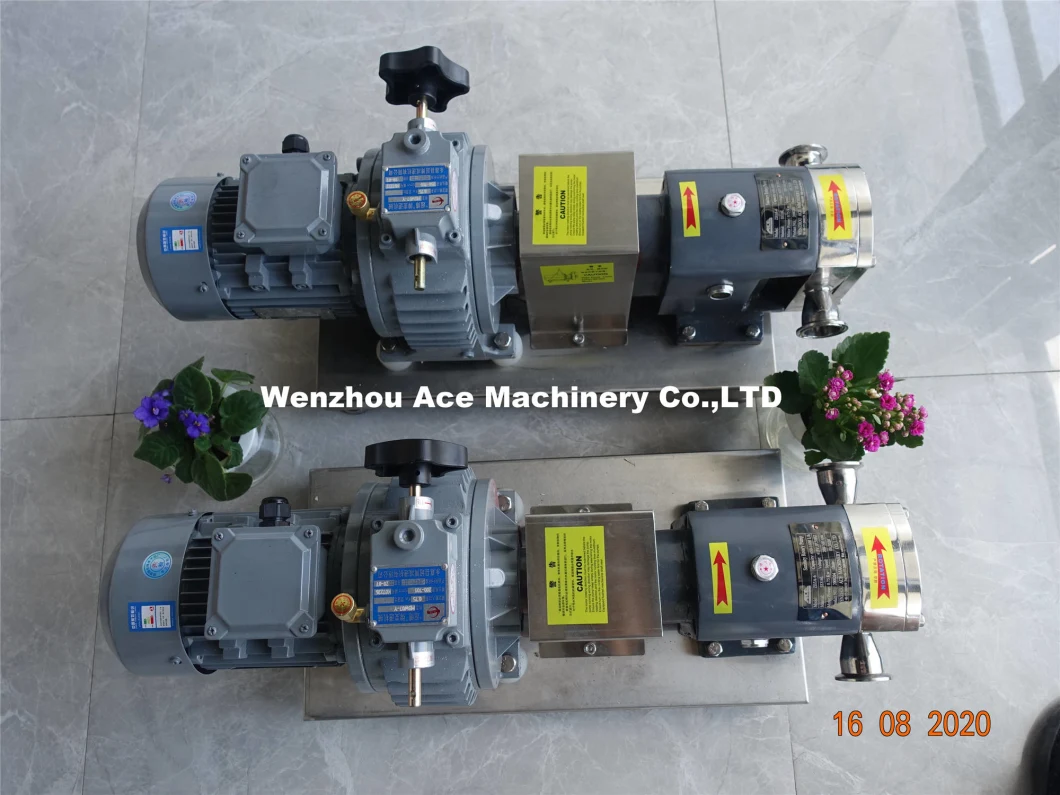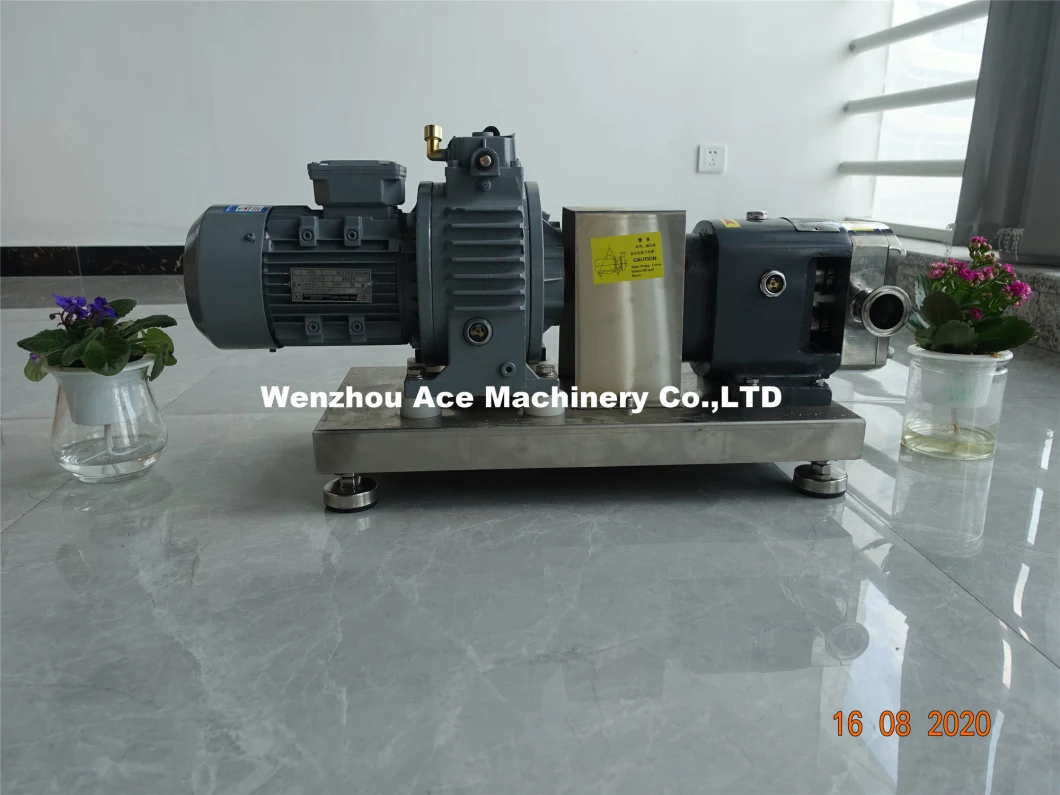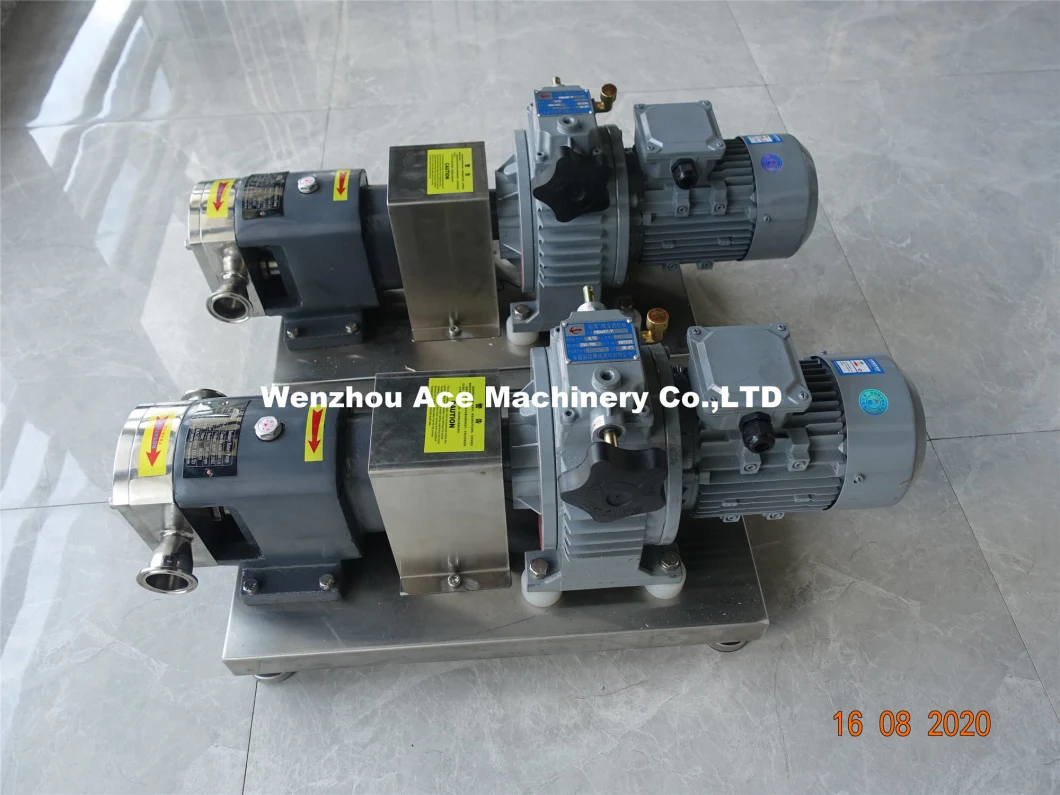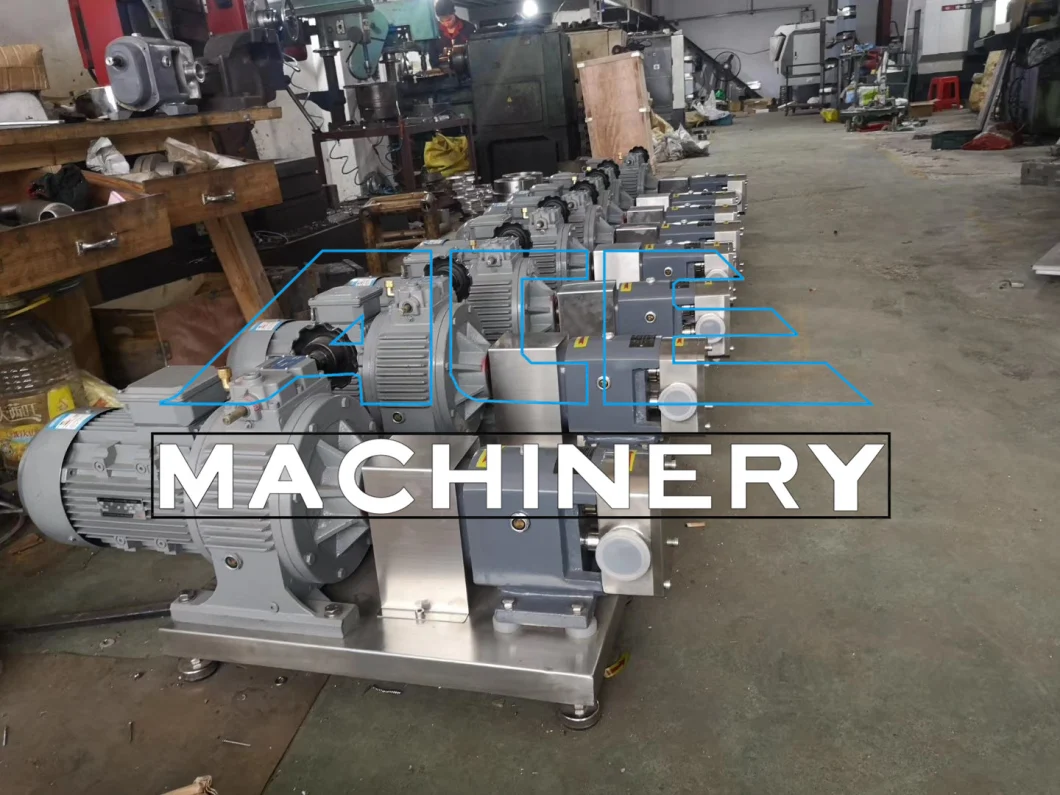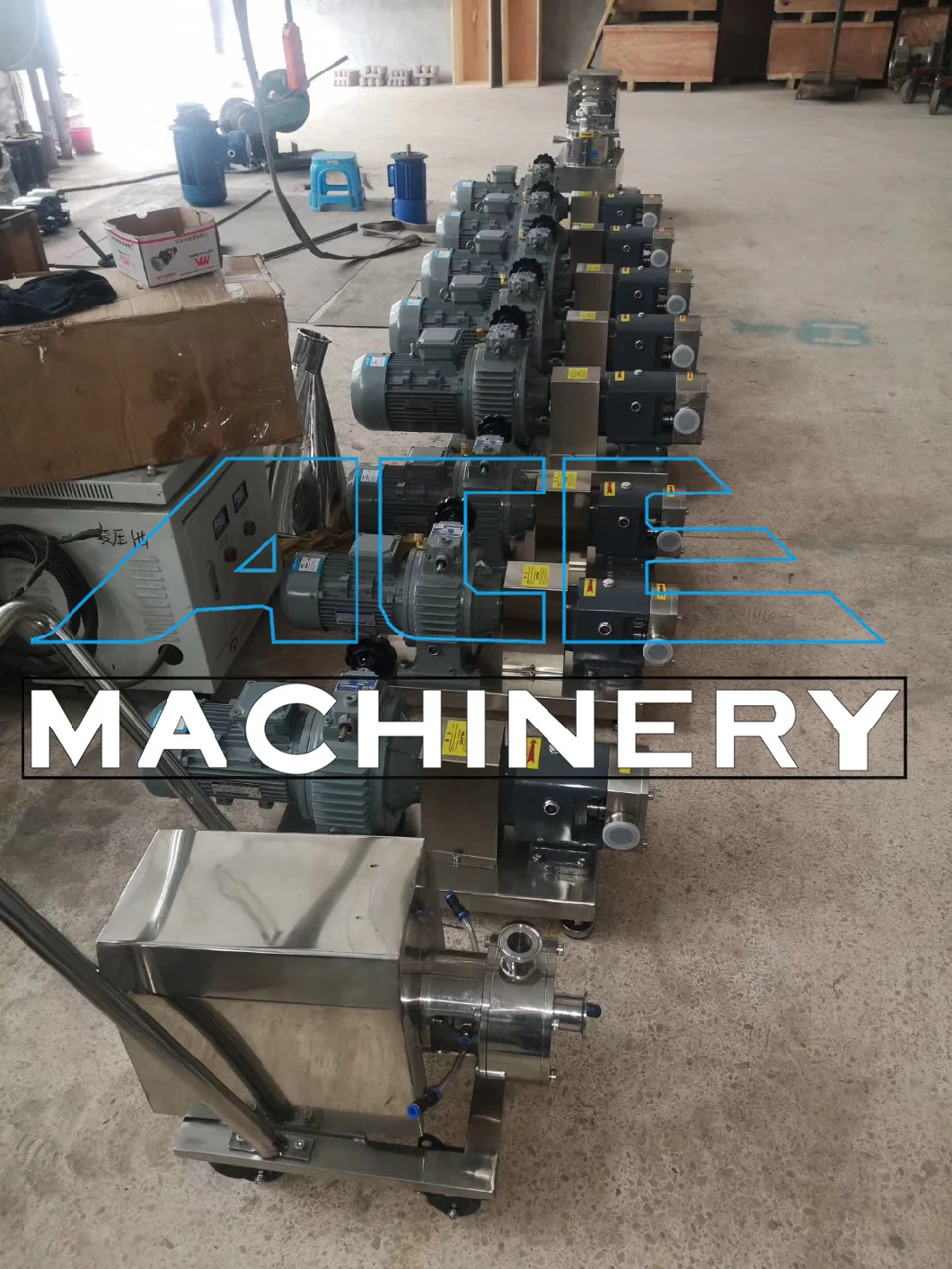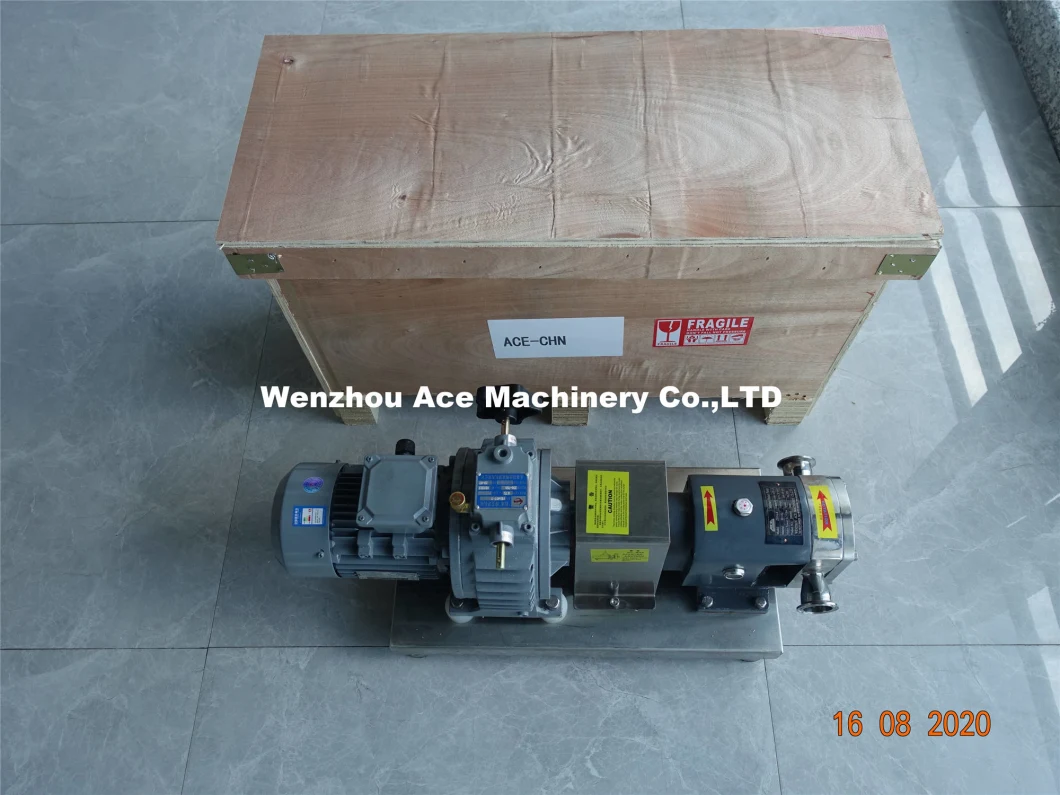 We are experienced in the whole packing and shipping process,and we will be responsible for any damage made during shipping and send clients replacements for free.
* Sufficient inner protection with different materials, including bubble bag, foam board and others.
* Qualified wooden package or carton for different products or as customer require
* Strict packing process to ensure the safety and completeness of the goods
Q1:Are You Trade Or Manufacturer?
A1:We Are A Factory With An International Sales Company Specialized In Support For Global Distributors.
Q2:Can You Provide Instant Technical Consulting Services?
A2:We Are Able To Discuss Technical Details And Offer Suggestions Over The Phone In English.You Can Get The Answers In Minutes, Instead Of Days.

Q3:What'S The Difference Between Ready-To-Ship And Customized Products?
A3:Some Of RTS Standard Products Are In Stock And Ready To Ship In 2-3 Days.We Can Also Quick Design And Make The Drawings For Customer Requirements, Then Begin The Production.

Q4:What Is The Payment Terms?
A4:We Accept Alibaba Trade Assurance Order, Also Can T/T And L/C.

Q5:How To Choose The Shipment Way?
A5:It Is According To The Order Quantity, Delivery Time, Costs And Customs Policy Etc. (Or Decide By Customers)

Q6:How About The After-Sales Service?
A6:Fast After-Sales Support. Our Products Have A One-Year Warranty And Free Permanent Consulting Services.