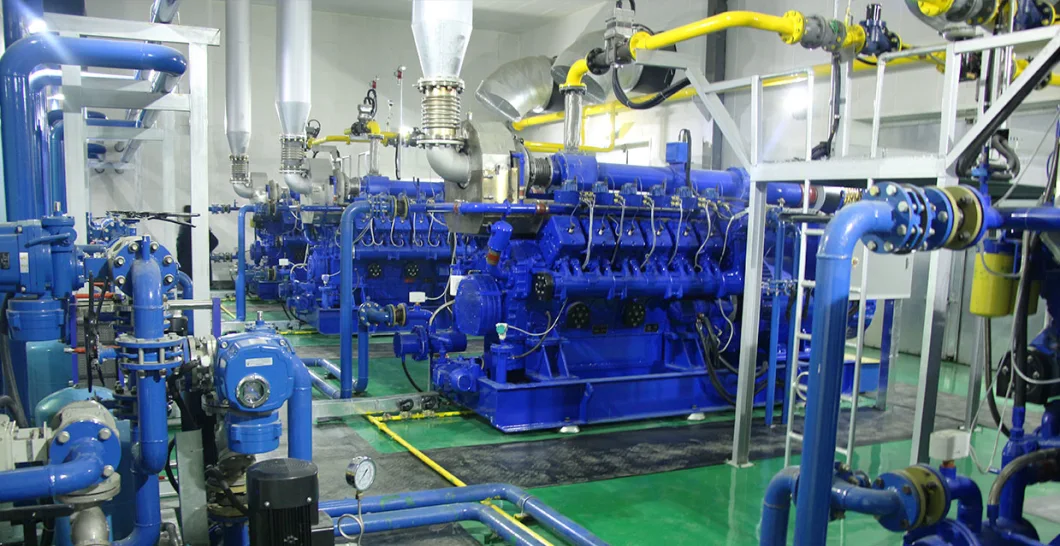 LY1500GH-T Natural Gas High Voltage Genset Technical Parameters 50Hz
NOX≤500mg/Nm³1)
Minimum Methane Value: MN80
Engine Model

LY16V170-T

Engine power2)

kW

1510

Rated rotation speed

r/min

1500

Average effective pressure

MPa

1.71

Exhaust gas temperature

ºC

≤500

Wet exhaust flow

About

kg/h

7636

Combustion air flow

±8%

kg/h

7373

Inlet air temp after intercooling

±5

ºC

50

Ventilation volume3)

About

kg/h

39010

Engine Technical Parameters

Bore/Stroke

mm

170/195

Displacement

dm3

70.8

Average piston speed

m/s

9.75

Lubricant capacity4)
dm3

240

Lubricant consumption rate with 100% load

g/kWh

≤0.4

Alternator

Efficiency5)

%

96.7

Energy Balance

LY1500GH-T

Output electric power5)

kW

1460

High temp coolant heat

±8%

kW

872

Low temp coolant heat

±8%

kW

123

Heat of exhaust gas cooled to 120 ° C

±8%

kW

855

Radiated heat from the engine

About

kW

52

Radiated heat from the alternator

About

kW

50

Gas consumption

±5%

kW

3631

Electrical efficiency

%

40.2

Thermal efficiency

%

47.6

Total efficiency

%

87.8

System Parameters

Min/Max flow of high temp coolant

m3/h

52/66

Engine Kvs value6)
m3/h

46

Flow of low temperature coolant

m3/h

40

Intercooler Kvs value6)
m3/h

72

Engine coolant capacity

dm3

151

Intercooler coolant capacity

dm3

52

High temp coolant temperature inlet/outlet

ºC

76/89

Low temp coolant temperature inlet/outlet

ºC

46/49

Max

exhaust back pressure

kPa

5

Max pressure drop before the air filter

kPa

0.5

Gas pressure range

kPa

5-15

Startup method and battery capacity

Electric startup & DC24V@360Ah
1) Exhaust gas emission: Oxygen content 5%, dry exhaust gas, NOx≤500mg/Nm3
2) Engine power rating is based on ISO 3046/1 standard
3) The amount of ventilation air at Delta T=15K, including the amount of combustion air
4) Piping and lubricant heat exchangers are excluded
5) Frequency 50Hz, voltage 10500V, power factor is 1.0
6) The Kvs value refers to the flow rate with a pressure loss of 1 bar
This data is for reference only and is not intended to be a binding value. Please refer to the information in the technical agreement.
Genset Model

LY1500GH-T

Dimensions

Length

About

mm

6820

Width

About

mm

1700

Height

About

mm

2615

Net weight

About

kg

15000

Noise

Sound power level

Multiplier

Hz

32

63

125

250

500

1000

2000

4000

8000

Exhaust noise

120

dB (A)

109

115

122

121

118

110

109

107

106

Unit noise

103

dB (A)

96

101

95

96

96

97

96

95

97
Exhaust gas noise at 1 meter, ±2.5 dB (A)
Unit side noise at 1 meter, ±1 dB (A)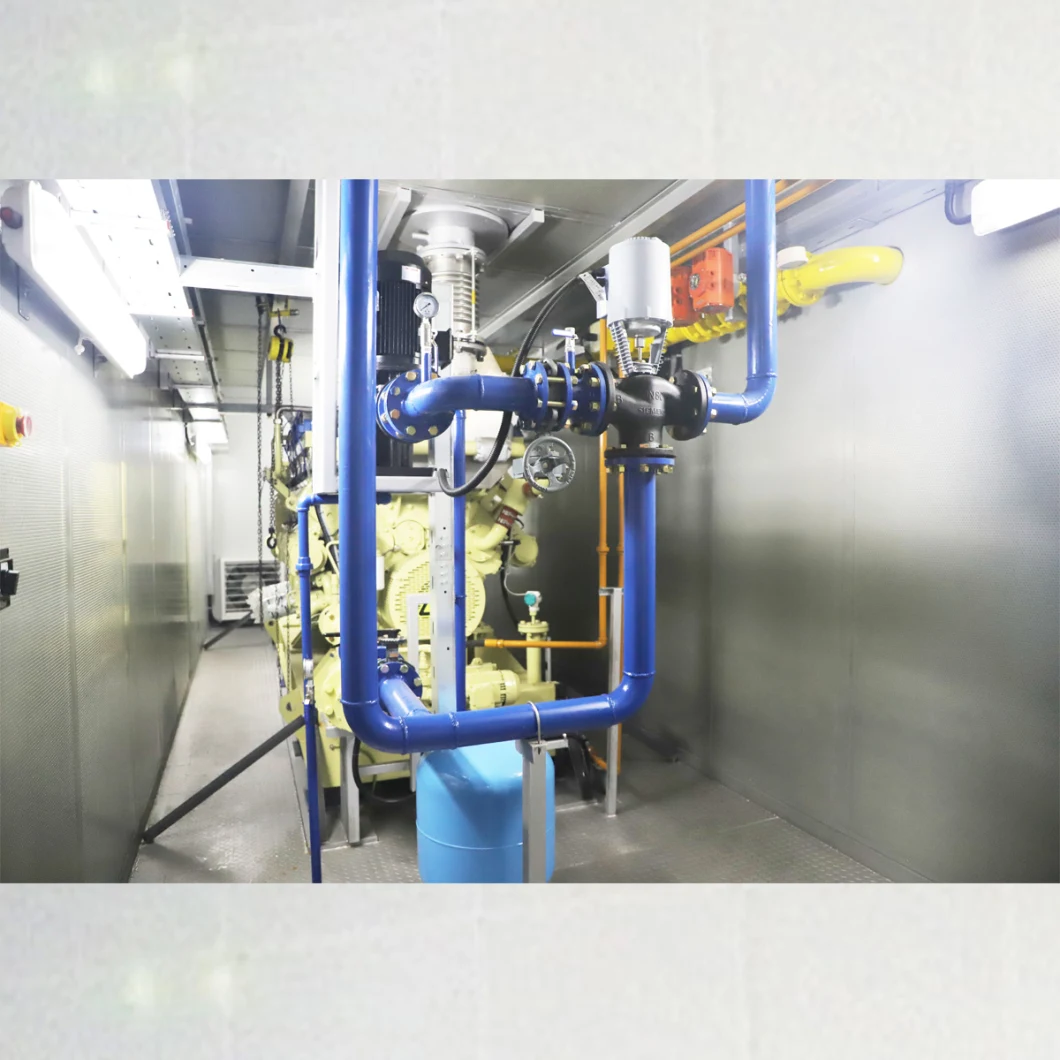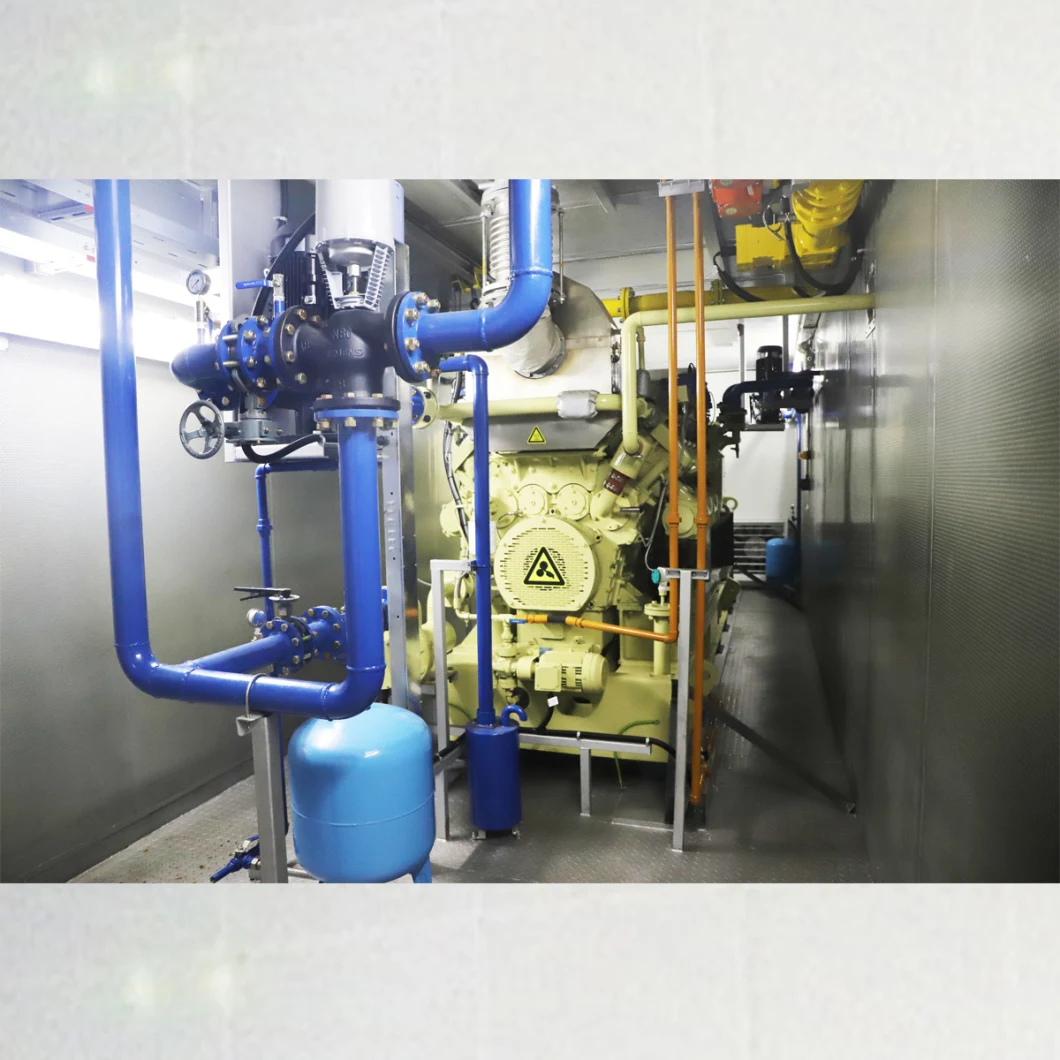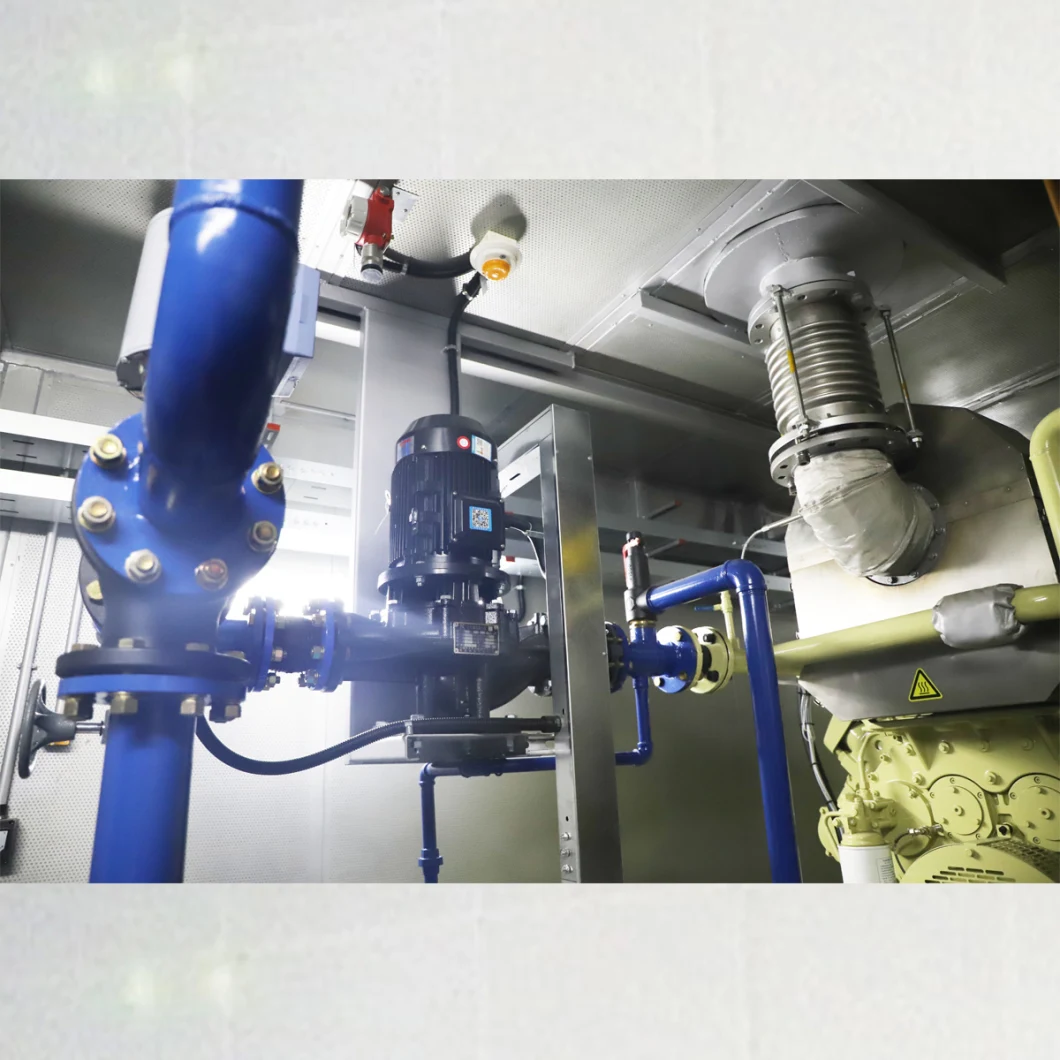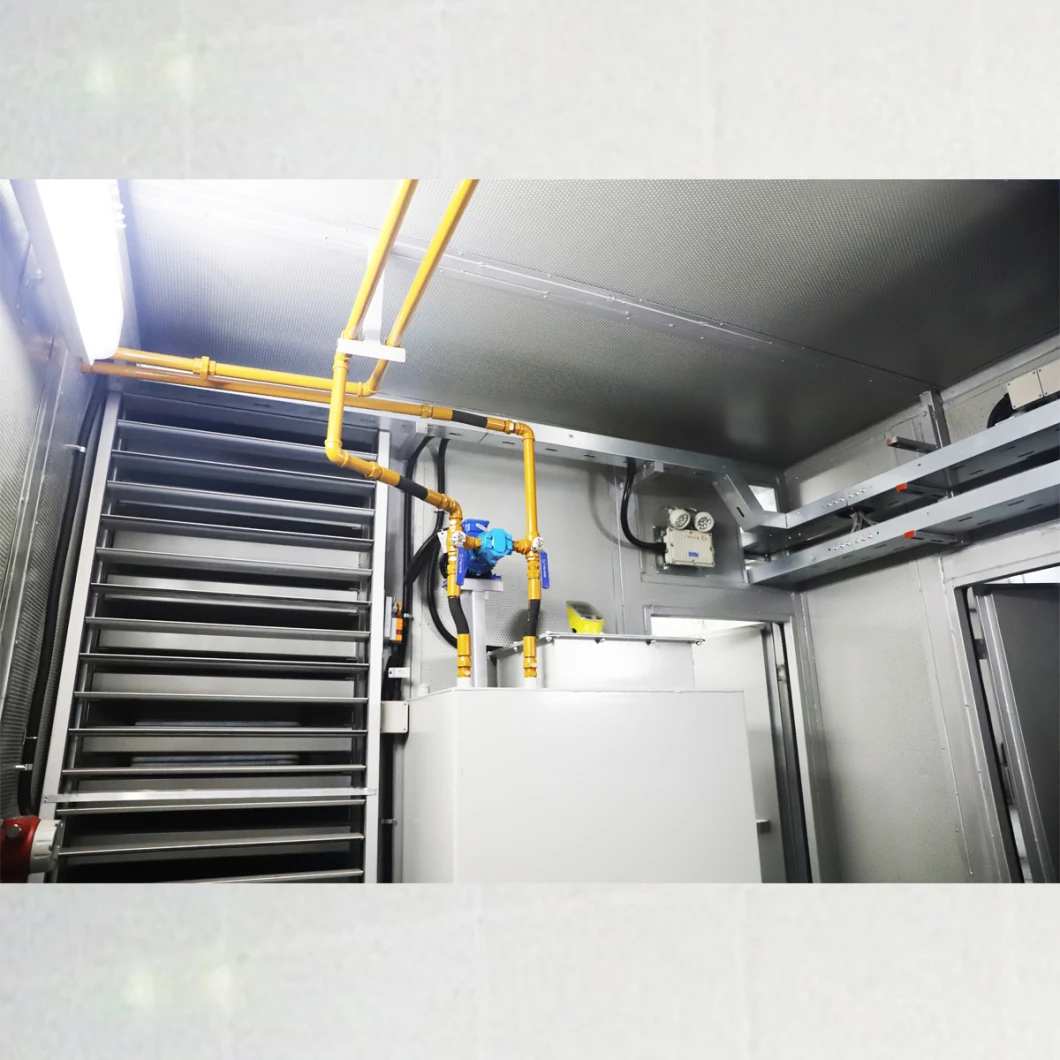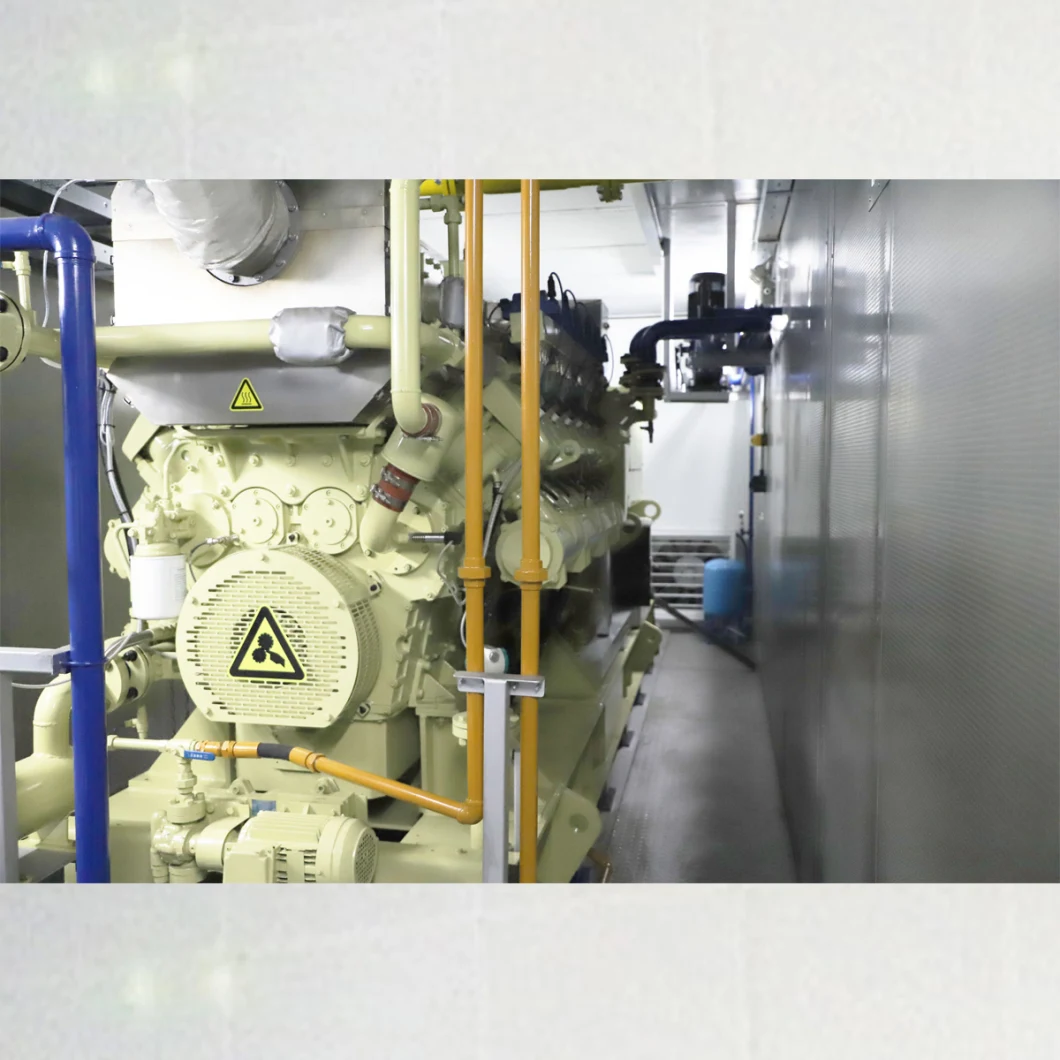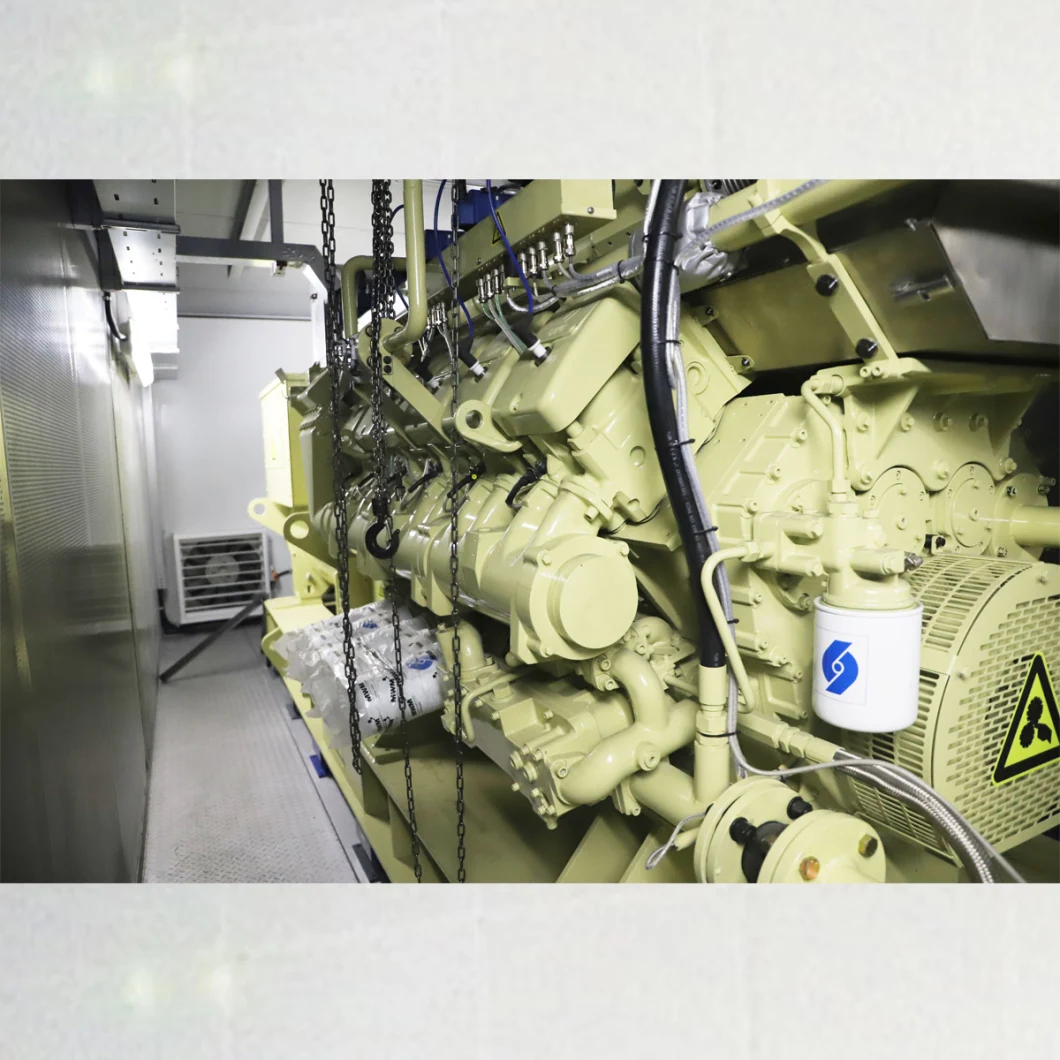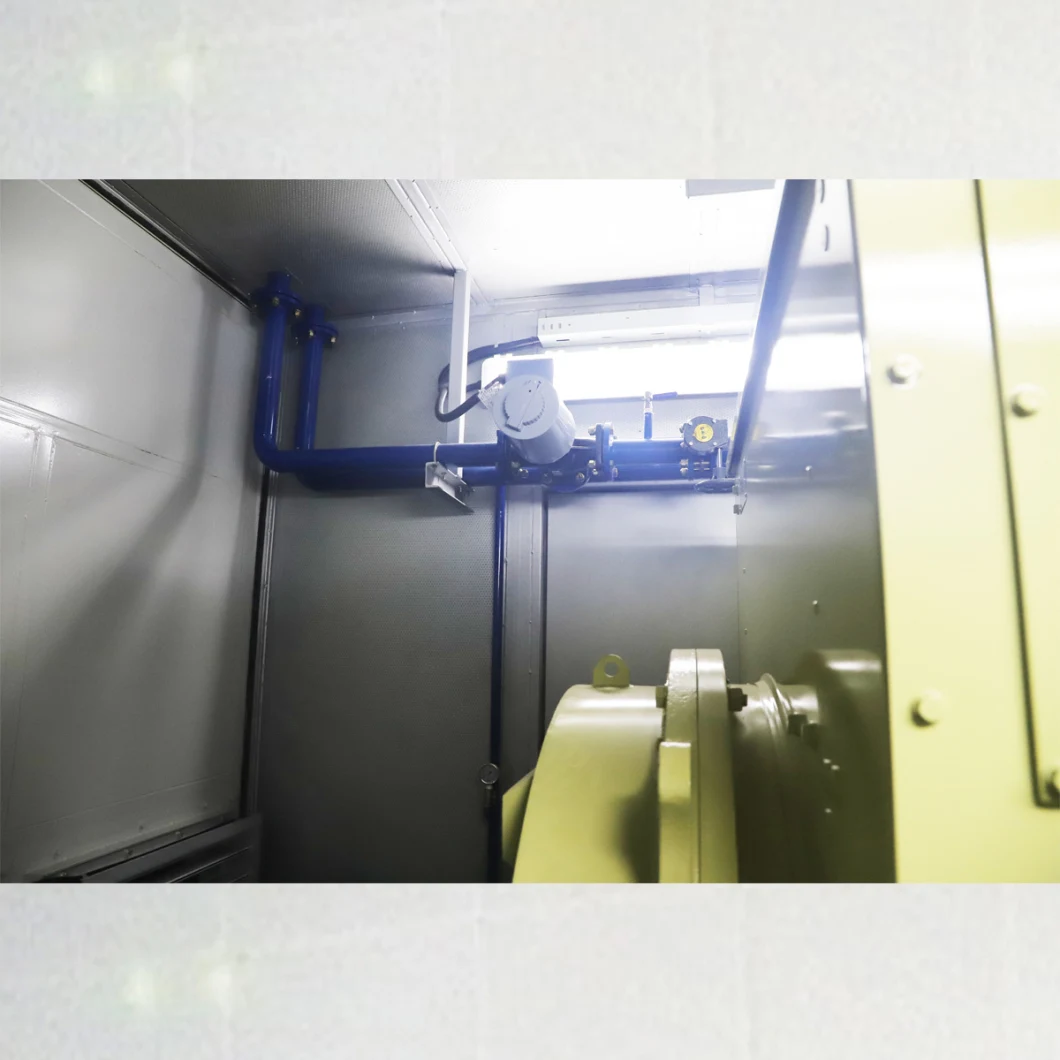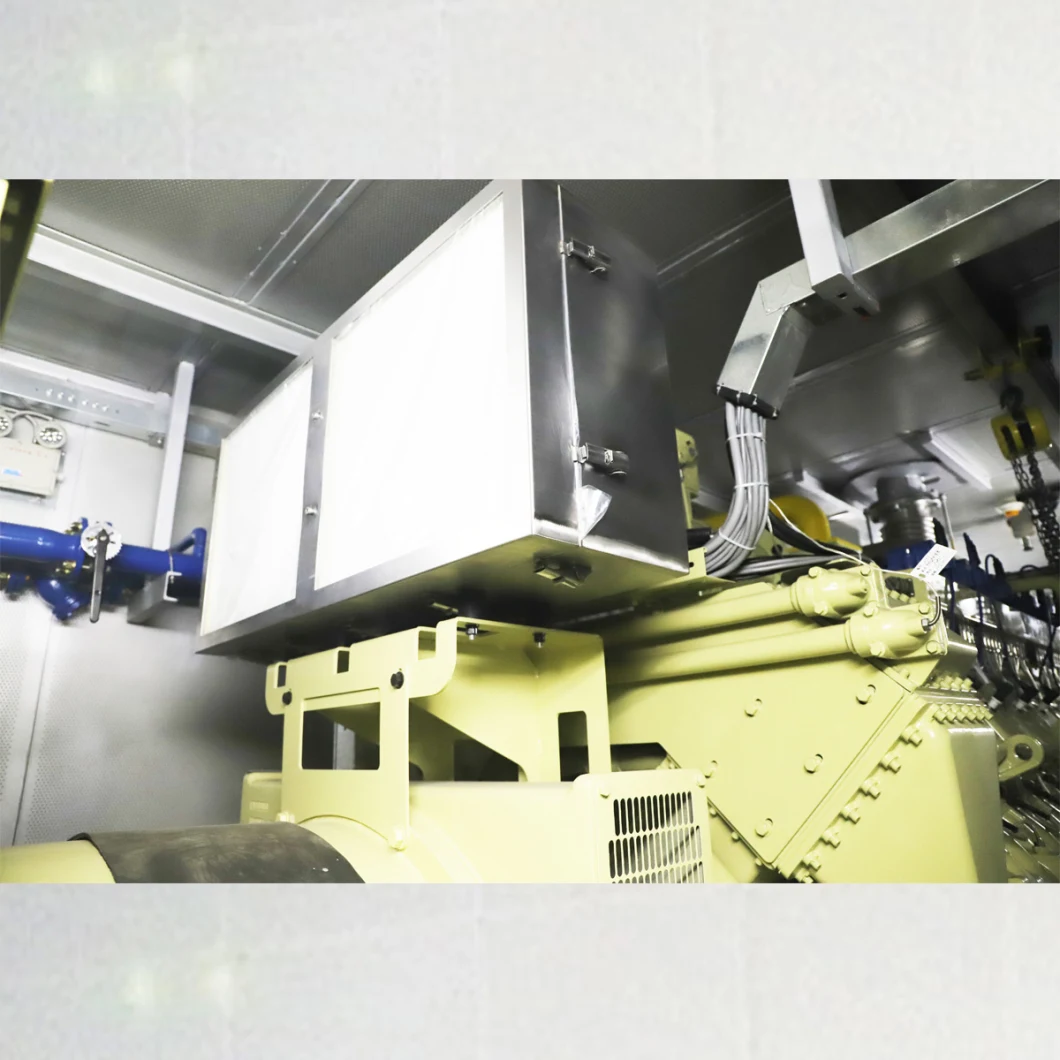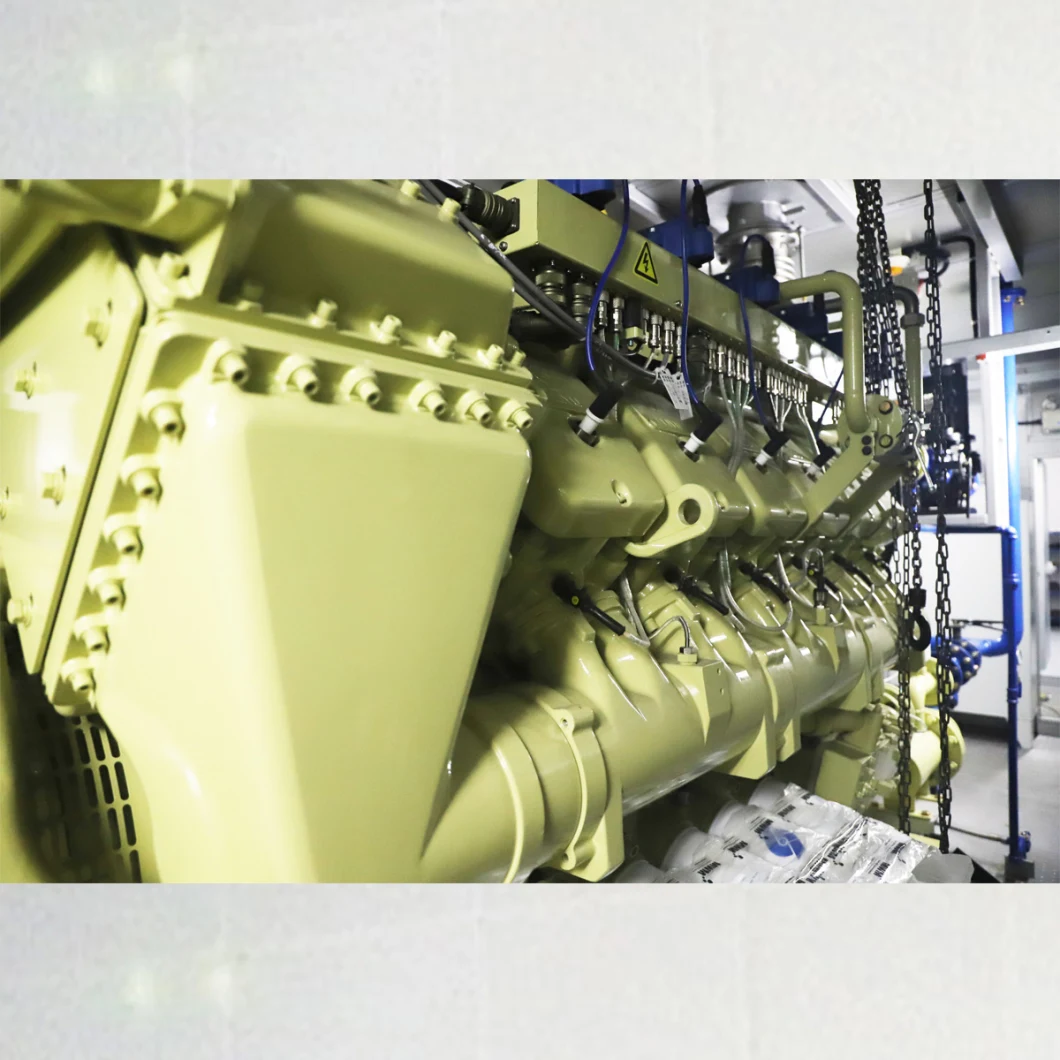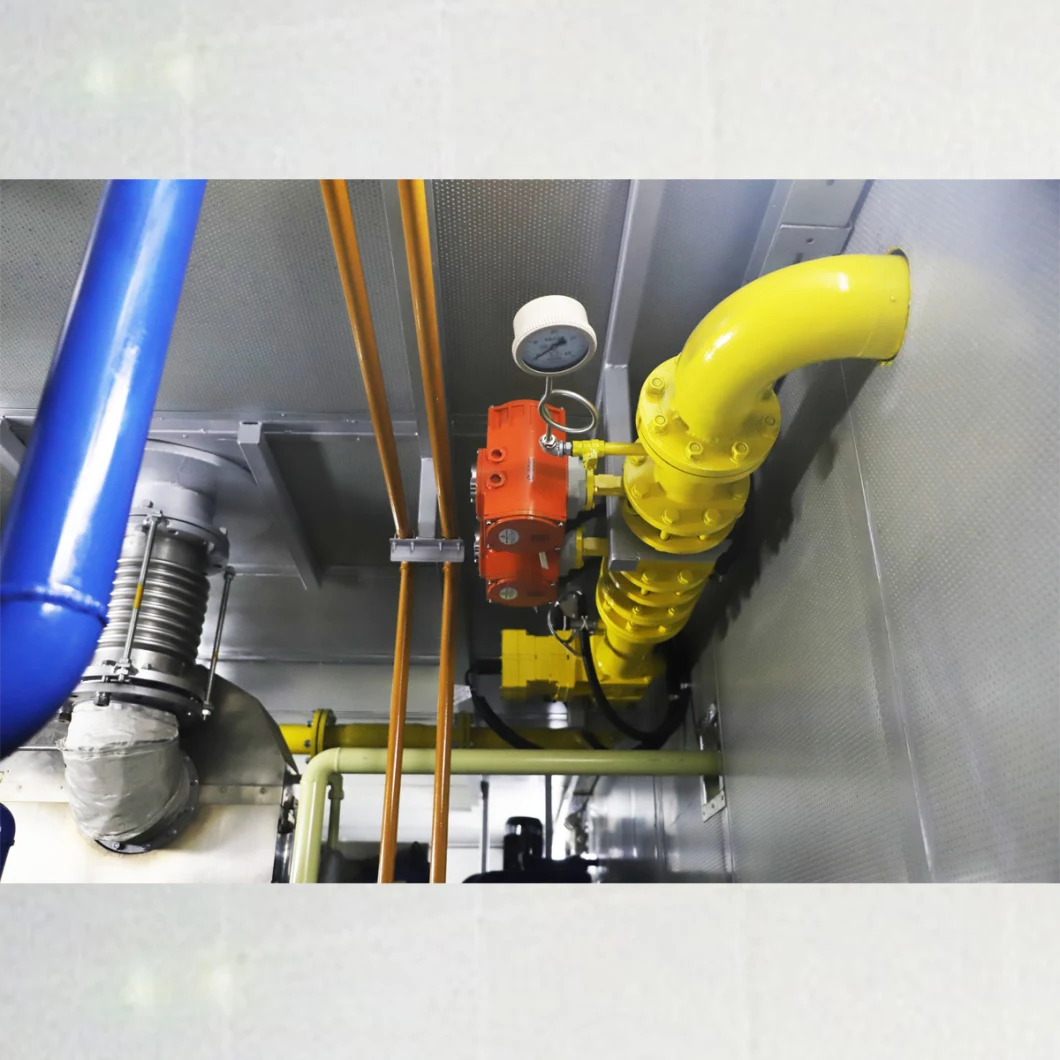 Liyu Group
was founded in 1994. Its predecessor was Dongguan Liyu Electromechanical Co., Ltd., headquartered in Changsha City, Hunan Province. It is the core of the country and has three major new energy industry bases in Guangdong, Hunan and Shanxi and a professional rubber. Product company. The Group currently has Guangdong Liyu New Energy Technology Co., Ltd., Hunan Liyu Gas Power Co., Ltd., Shanxi Liyu New Energy Technology Co., Ltd. (including Yangquan Liyu New Energy Technology Co., Ltd.), Guangdong Liyu Yibao Shoes Co., Ltd. Liyu (Hong Kong) Co., Ltd. 5 wholly-owned subsidiaries. Liyu Group focuses on new energy development and its products and services are spread all over China, covering gas engine R&D and manufacturing, gas engine equipment sales, system integration, after-sales service, and coalbed methane investment and development operations. Its products and services are widely used. Gas-fired power generation fields such as coalbed methane, biogas, and natural gas. With the mission of becoming an advocate of China's green economy development and providing customers with core generator set equipment and system solutions for energy conservation and emission reduction projects, Liyu Group is determined to become the leader in equipment manufacturing and coalbed methane development and utilization in China's gas energy industry. In the past 20 years, Liyu has always been committed to promoting green energy, and is committed to improving the development and application of gas-fired power generation technology. It is constantly pursuing advanced science and technology and innovative management modes to provide customers with value-added green energy solutions. The Group has a number of scientific research achievements and national patents in the gas power generation industry. It is a high-tech enterprise in Guangdong Province and a high-tech enterprise in Hunan Province. The Group is currently engaged in commercial applications and projects under construction totaling more than 200 units with a total installed capacity of over 500MW.