Brake disc/rotors for Iveco 8140
| | |
| --- | --- |
| AIMCO | / |
| OEM No. | 1908772 93821918 42470842 |
| Vehicle | Iveco |
| Material | Iron |
| Packing | Paper Carton with pallet |
| Port | Shanghai, Ningbo, or other city as you want. |
| Guarantee | 50 thousand kilometers/1 year |
| Lead Time | 15 days |
| Payment Term | T/T, L/C, West Union |
| Other products | Brakes pad,Brakes disc,Brake shoes,Brake Lining,Brake Drums, Brake Booster etc. |
Other Brake disc models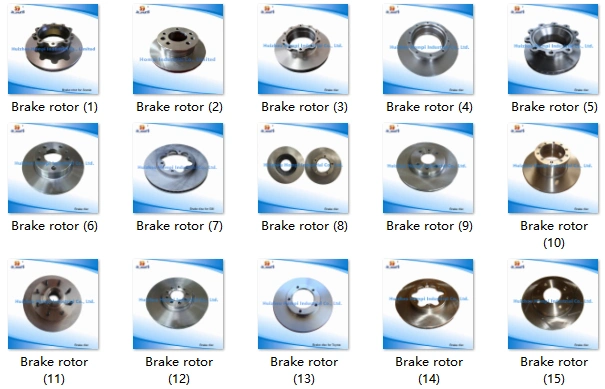 Other
Brake disc
models for Iveco/Scania/Alfa Romeo/Lancia/Fiat
OEM Code
Type
Weight kg
CAR

1904531 8584182

S

13.35

IVECO

1908773 7180256
42471111

S

9.25

IVECO

1908772 93821918
42470842

S

14.66

IVECO

42546401 93821867
93831918 504079365
42546401

S

15.56

IVECO

42471150

S

14.14

IVECO

1904532 7168368
7171274

V

13.95

IVECO

1908614 1907631
1908729 2991979
7173317 7180111

V

35.15

IVECO

1907726 1907526
1907527 1907530
7172018 7172078

V

16.65

IVECO

1904693 1904696
93814391 93814402

V

20.22

IVECO

1907568 7172880
7172881 7172882
1907588

V

32.1

IVECO

1907569 7172928
7172929 7172930

V

32.4

IVECO

7171255 1907765

V

20

IVECO

1906461 1906438
7179778 7182305

V

37.65

IVECO

2996049

V

13.46

IVECO

1906466 7183632

V

22.1

IVECO

2996328

V

34.9

IVECO

2992271

V

32.48

IVECO

2992291 7183776
7183805

V

32.96

IVECO

2992636 7184078
7184082

V

33.36

IVECO

2995702 2995894
7187541 2996708

V

24.48

IVECO

2994031

V

34.38

IVECO

93161407

V

16.6

IVECO

2996010
7187567

DV

13.3

IVECO

2996327
5513AAE555

DV

31.98

IVECO

2996009

DV

18.14

IVECO

2991646
7182299

S

6.6

IVECO

42470836
500306590

S

8.24

IVECO

2994066

S

6.52

IVECO

2996027

S

7.52

IVECO

2996028

S

7.58

IVECO

2996043

V

8.74

IVECO

2996121

V

8.58

IVECO

2996131

V

8.76

IVECO

2996122

V

10.24

IVECO

1907725 1907528
1907529 7173036

V

13.1

IVECO

1908577

V

13.88

IVECO

2996709

DV

31.62

IVECO HCV

42471214

V

7.68

IVECO/VOLVO

130474

S

3.9

ALFA ROMEO

60578920
60651437

S

3.5

ALFA ROMEO

116502621500
116502621501
161502621501
60526121

S

3.24

ALFA ROMEO

116502201401
116502201402
161002201401
60526087

S

4.5

ALFA ROMEO

60576335
60800345

S

3.35

ALFA ROMEO

60617106
60653487
60658567

S

5.98

ALFA ROMEO

116462621501
60533971

S

3.14

ALFA ROMEO

1054826215
60516948

S

4.52

ALFA ROMEO

46469908
46542702

S

4.08

ALFA ROMEO

51805559

S

3.42

ALFA ROMEO

51815313
68082121AA

S

3.56

ALFA ROMEO

116462201402
60522092

V

6.16

ALFA ROMEO

46425960

V

4.82

ALFA ROMEO

46843608
51760621

V

7.68

ALFA ROMEO

51731346
51760622

V

9.88

ALFA ROMEO

46843611
5176274

V

6.34

ALFA ROMEO

0051733051

V

10.28

ALFA ROMEO

51738833

V

8.32

ALFA ROMEO

51767381
51767382

V

7.70

ALFA ROMEO

51767379
51767380

V

6.52

ALFA ROMEO

51767383
51767384

V

9.90

ALFA ROMEO

51815312

V

6.68

ALFA ROMEO

548195
60504884
60514881

V

4.25

ALFA ROMEO

60521051
60576811

V

6.8

ALFA ROMEO

46427948
60606170

V

6.06

ALFA ROMEO

46843610
51760273

S

4.7

ALFA ROMEO

51767377
51767378

S

4.72

ALFA ROMEO

164202610001
46758715 82434070
60801755 82394417
82394418 82433859

S

3.56

ALFA ROMEO/
CHRYSLER/
FIAT/LANCIA

46535086

V

6.92

ALFA ROMEO/
CHRYSLER
/FIAT/LANCIA
60808872 7545556
7645055 7663466

S

4.31

ALFA ROMEO/
FIAT/LANCIA
60658566 164062610001
60569164 60653479
60801786 60801787
7789267 82418684
82439939 82440275

S

3.6

ALFA ROMEO/
FIAT/LANCIA
46416712 46423415
60806137 61811266
61810076 7645056
7779409

V

4.87

ALFA ROMEO/
FIAT/LANCIA

82462136 M864642947

V

6.15

ALFA ROMEO/
FIAT/LANCIA
46445005 60801751
60805172 60807625
60812685 82433789
82451441 82451747

V

5.46

ALFA ROMEO/
FIAT/LANCIA
164202202302 164202202303
60801754 82388579
82433860 82464702

V

4.92

ALFA ROMEO/
FIAT/LANCIA
7769850 60810025
M867769850

F

5.54

ALFA ROMEO/
FIAT/LANCIA

7774593

F

4.51

ALFA ROMEO/
FIAT/LANCIA

1904529 93800492

S

10.75

ALFA ROMEO/IVECO

1904528 8582290

S

12.3

ALFA ROMEO/IVECO

7165379

F

12.74

ALFA ROMEO/IVECO

60814646 82488240

S

4.3

ALFA ROMEO/LANCIA

46449390 60814639
82480447

V

6.38

ALFA ROMEO/LANCIA

60629865;60814920

V

8.44

ALFA ROMEO/LANCIA

164102202300
46445006 82450539
60558565 60569163
60571548 60622077
60653478 60658565
60801722 71711434
71711447 82427592

V

6.27

ALFA ROMEO/
OPEL/FIAT/
LANCIA/VAUXHALL
Brake disc for other car models:
Mitsubishi,Isuzu,Toyota,Nissan,Mazda,Suzuki,Honda,Hyundai,
Kia,Daewoo,Daihatsu,Ssangyong,Hino,Komatsu,Kubota,Yanmar,Sumitomo,Kobelco,Kato,Peugeot,
Citroen,Renault,Opel,Volkswagen,Audi,Mercedes-benz,BMW,Land rover,Vauxhall,Deutz,Caterpillar,
Dodge,Lancia,Fiat,Alfa romeo,Iveco,Volvo,GM,Chevrolet,Buick,Ford,Jeep,Chrysler,Lada,Cummins,
Perkins,John Deere,Mack,Detroit,Yamz,Scania etc.
O

ur Company
Hompi Industrial Co., Limited
is a group of manufacturing, machining, and distributor
in auto engine parts. We are growing to be one of the biggest wholesaler and distributor of
auto parts in South China Guangdong province.
Established in 2007,right now we moved our
company to Huizhou (Guangdong), sales office in Shenzhen.
Here we would like to introduce our products line to you below:
Cylinder head,Complete Cylinder head,Cylinder block,Engine complete,Half engine,Long block,short block,
Crankshaft, Camshaft, Cylinder head Gasket, turbocharger and parts,Connecting rod, Rocker arm,
Cylinder liner/sleeve ,Piston,Piston ring,

Wheel hub,Brake pad,brake disc/rotor,Water pump,Oil pump etc.
Packing pic