PC Wheel repair machine is our company's latest research and development of new wheel repair machine. It is a special lathe for repairing the car aluminum wheel surface scratch.The surface curve of the wheel hub is detected by the high precision touch probe, Use diamond cut tool to cut and repair wheel surface.PC wheel repair machine can directly optimize the curve and improve the machining quality of the wheel surface, without the need of another computer to make a special optimization, can save a lot of work time. PC wheel reapir machine is more easier to operate than CNC wheel repair machine and Do not need professional knowledge of the NC, Don't need to understand the complex programming process. It is convenient to opreate by touch screen and equipped with a wireless keyboard &mouse to meet the different operating habits.
PC Control Diamond Cutting Alloy Wheel Repair Equipment WRM2840 Feature: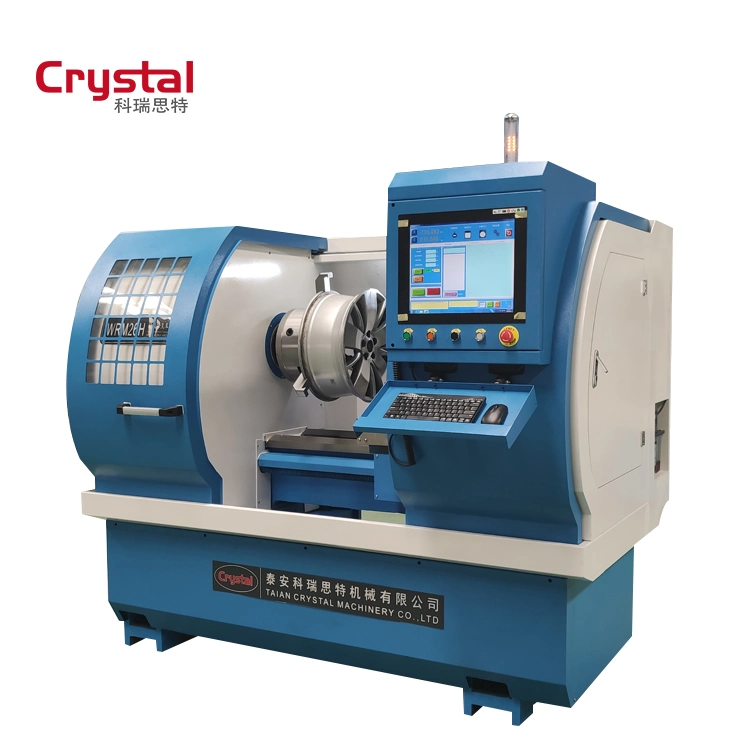 1.Self developed professional
wheel
repair software.
2. Friendly man- machine interface, easy to learn and the people without professional training can learn the operation easily in one hour.
3. Detection, optimization and cutting can be finished in one system in a time.
4. The software can support the repair of curves by parts, make the surface of wheel perfect by cutting minimum cutting quantity.
5. The customer can establish their own database of different models of wheels and the saved data can be used in the cutting of same model.
6. Support the remote assistance, and any problems can contact with our company to start the after sale service.
7. Software support remote upgrade, enjoy life free upgrade to the latest version
8. Training video of the operation.